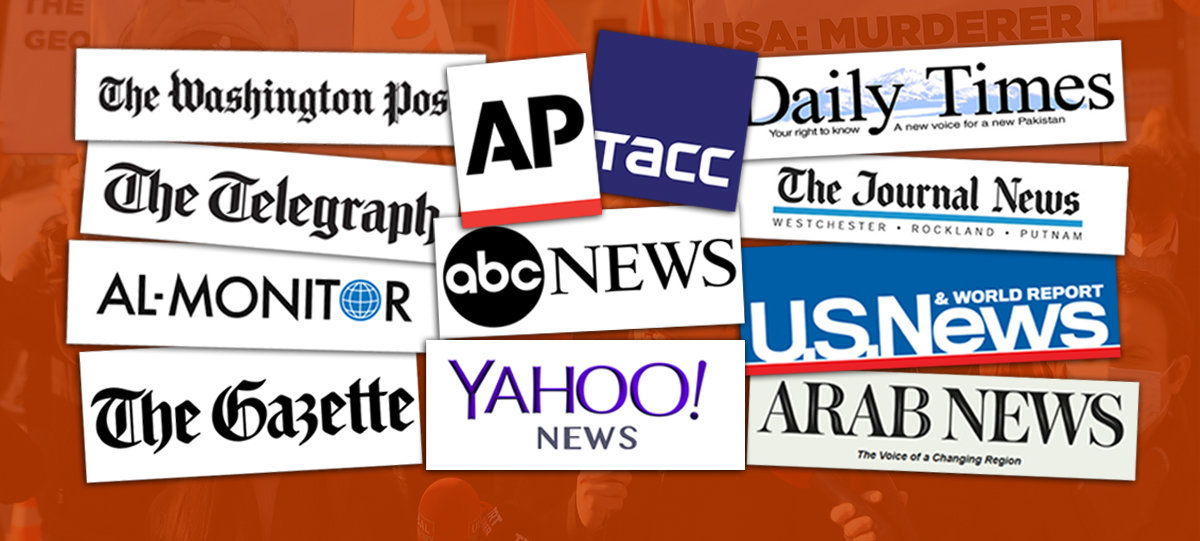 ABD Dışişleri Bakanı Mike Pompeo'nun Türkiye Cumhuriyeti'nin egemenliğini yok sayan açıklamalarına ve Fener Rum Patrikhanesi'ne yapacağı provokatif ziyarete karşı, Türkiye Gençlik Birliği (TGB) Genel Başkanı Yıldırım Gençer'in Fener Rum Patirkhanesi önünde düzenlediği basın açıklaması yerli basının yanında yabancı basında da yoğun ilgi gördü.
ABD Dışişleri Bakanı Mike Pompeo'nun Fener Rum Patrikhanesi ziyareti sırasında patrikhane önünde düzenlenen protesto yabancı basında geniş yer buldu. Dünyaca ünlü The Washington Post, The Telegraph, Associated Press News, U.S. News gibi medya kuruluşlarının konuyla ilgili haberlerinde "milliyetçi Türk gençliğinin protestosuna" yer verildi. TGB'nin eyleminde atılan "Kahrolsun Amerikan emperyalizmi, Go home Yankee" sloganları Batı basınında yankılandı.
TGB'nin Pompeo protestosu Rusya'nın ve İran'ın resmi ve yarı resmi haber ajanslarında da yayınlandı. Türk gençliğinin emperyalizme karşı kararlı duruşu Avrasya basınında büyük ilgiyle karşılandı. Haberler sosyal medyada da yüzlerce beğeni ve paylaşım sayısına ulaştı.
Yabancı Basında Yer Alan Haberlerimiz