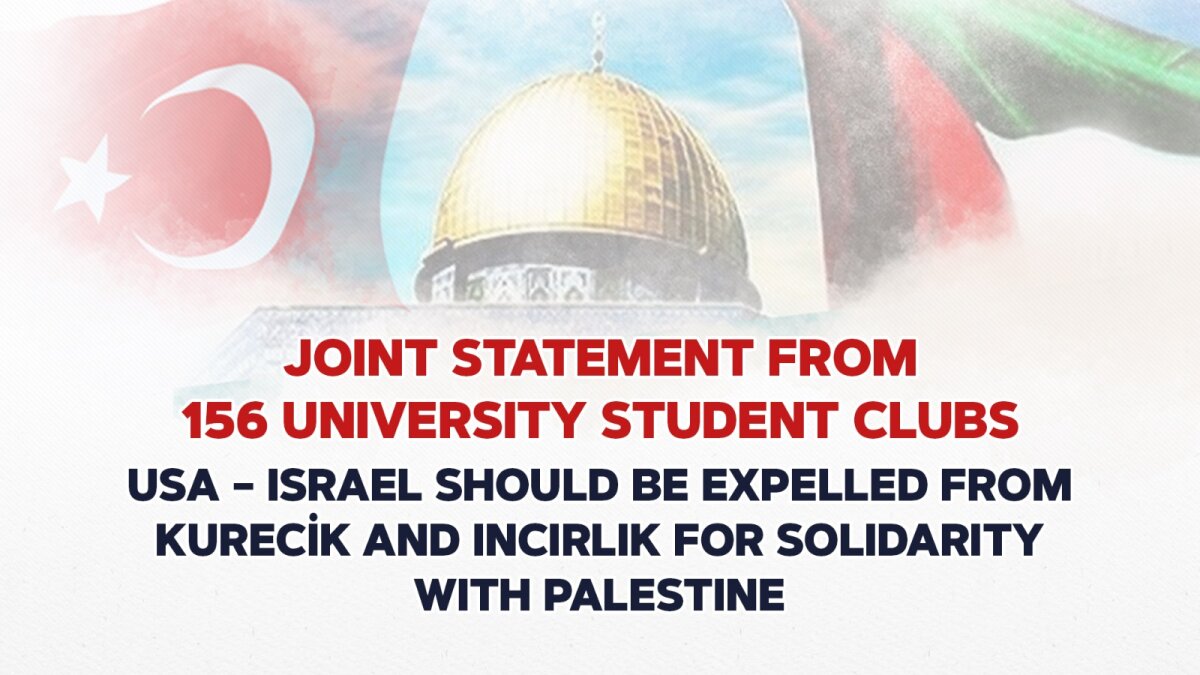 We stand by the Palestinian people against the inhuman attacks of Israel.
Israel attacks cruelly without caring about children, women, and the elderly. The Palestinian people bravely face these attacks.
Palestinians are defending not only their homeland, but the entire Islamic world and all humanity against the Zionists who entered the Masjid al-Aqsa with their bloody boots. Turkish Youth will not remain silent against this persecution. The heart of the Turkish Youth beats with the Palestinian people, who fought heroically and brought Israel to its knees. Against Palestine, there is a terrorist state that America has equipped with billions of dollars in aid, guns, tanks and rifles.
The imperialist USA puts NATO bases at the service of Israel. Incirlik base and Kürecik Radar Base in our country are also used by the USA to protect Israel. Incirlik and Kürecik bases are Israel's eyes in the region. The target of these bases is also Turkey.
The USA and Israel are behind all the threats directed to the region from the Eastern Mediterranean to the north of Syria, behind the PKK terrorism trying to divide our country, and the barrels targeting our rights in the Blue Homeland.
As the Turkish youth, we do not accept the existence of enemy bases that operate to divide Turkey and neighboring countries on our homeland, every inch of which is drenched with the blood of martyrs.
USA - Israel should be expelled from Kürecik and Incirlik immediately.
The attacks of imperialism and Zionism will be resolved under the leadership of Turkey, with the cooperation of the countries in the region. As the Great Leader Ghazi Mustafa Kemal Atatürk said, 'oppressed nations will ruin and destroy imperialism!'
Long live independent Palestine!
Long live Turkey - Palestinian fraternity!